Sue Brazzel
---
Sue Brazzel's Listings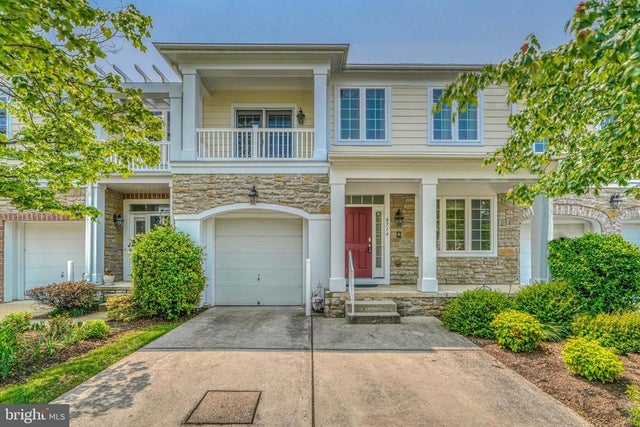 Residential
4 Beds
3.5 Baths
3,673 SqFt
---
Bio
Raised in Annapolis, Maryland, Sue Wettstein Brazzel graduated from the University of Maryland with a degree in education. She moved to Howard County in 1969, and taught in the Howard County school system for several years. Sue processed mortgage loans for a few years before enjoying a short career in fine art sales where she realized her passion for sales and service.
Sue began her Real Estate career in 1987 and has earned some of the highest awards available in the industry. She has been ranked among the Top 1% of Residential Realtors Nationwide since her first year in the business, was Howard County Rookie of the Year, has been consistently ranked among the top 5 to 20 teams in her companies nationwide, and is in the Hall of Fame of a previous brokerage. But, the honor of which she is most proud is that the majority of her business is referrals from past clients and repeat business.
Skilled in every area of the real estate profession, Sue promises "fast, efficient, hassle-free service" whether you're a first time Buyer or the Seller of an estate home. Effective listening, attention to detail, commitment to impeccable service, keen negotiating skills, and integrity are a few of the strengths that make Sue stand out among her peers. Sue resides in Columbia with her husband and two Poodles; exercises at the Columbia Athletic Club daily; and enjoys painting, sculpture, and pottery in her free time.
---
Testimonials
"Sue and Dipper spent nearly a year helping us find our perfect home. They were so patient as we struggled to decide what we wanted. They took us to see homes all over Howard County and Baltimore City. After many months and countless home showings, we found our perfect home. We never felt rushed or pushed. In addition, they sold our old home the first weekend it went on the market. Sue staged the place beautifully and we had multiple bids and the place sold for above asking price. We highly recommend them." - Liz B.
"It was such a pleasure to work with Sue W. Brazzel and her son, Dipper Wettstein. I refer to them as the real estate "Dream Team". They were so professional from our initial listing to the sale of our property. Combined, they have many years of expertise in the profession and it showed. I highly recommend them to friends who are looking for an agent. We have owned many properties but they knocked it out of the ballpark as far as agents go. You, too, will be thankful you chose them." - Rochelle K.
"Since 2015, Sue and Dipper have helped me and my wife buy three rental properties and sell two. At this writing, we are working on the next acquisition. The help from Sue and Dipper has been immeasurable. With their help, one property was closed in 8 days. In a recent settlement, Dipper caught an invalid charge against us from the closing agent and saved us money. We call Sue and Dipper a Dream Team and run out of words to thank them." - Andy L.
"Sue has been my realtor for the last 20 years. During that time, she has helped me sell 3 homes and buy 3 homes. Each time she is extremely professional, friendly, responsive and knowledgeable. I love working with her. She always gets me a great deal! Her partner, Dipper, is equally awesome. They make a great team! Both of my adult children have also used Sue and Dipper to buy their first homes. I highly recommend Sue Wettstein Brazzel!" - Anne C.
"We were amazed at how easy Sue Brazzel and Dipper Wettstein made this transaction seem and we know it was not easy. From the moment we called them until settlement, we have absolutely nothing to say but WOW. They certainly know what you're doing and they care about the client. They came in and told us EXACTLY what we needed to do before listing our house in order to make it show very well. They listed the house and we had over 35 showings in 3 days which resulted in multiple contract situation. As local business owners we know many realtors and we are glad we chose Sue and Dipper." - Mona B.
"Sue is at the top of the real estate game in MD. Through a few moves since 2014, we've found homes that couldn't have served our family better. I'm confident that my family has made sound and prudent financial decisions based on her advice. Moreover, she is available anytime for the many questions we've had about listings / home inspections / titling / walk throughs and everything else the real estate gauntlet throws at you." - Mark H.
"Sue and Dipper handled the sale of my house in Columbia, Maryland. They are very knowledgeable and deliver prompt results. I was delighted with their stress-free approach to business, their thoroughness, and as a property owner, I appreciated the ability to work with them as a team. I would certainly recommend them wholeheartedly." - Maria R.
"Sue and Dipper are terrific! We were first-time home buyers, and they were very helpful at every stage of the process, from finding listings to negotiating the sale. They are very knowledgeable and will go the extra mile for you!" - Mike N.
"We were so fortunate to have the dream team handle the sale of our condominium in Columbia. From the moment we listed until the last signature at closing; our experience was perfection. I would highly recommend Sue and Dipper for the sale of your property. They are a perfect 10!" - Jess K.
"Sue is awesome. In 1993, Sue sold my first house in Ellicott, MD. Since then, I relocated to Cary, NC. In 2016, my parents were planning to relocate to NC and needed a realtor in MD to sell their home. Even after all these years, I called Sue. She did a great job and was able to sell their home fairly quickly. Sue is A++ in my book." - Jerri B.
"Sue and Dipper helped us buy or sell 6 homes over the last 15 years. They are a pleasure to work with being honest, truthful, logical, fair and fully involved with our needs. Their advice has been helpful and on target regarding pricing, real estate pluses and minuses and inter-personal relationships. One could not go wrong dealing with them on any aspect of real estate." - Joe D.
"This is my second primary home purchase. In addition to being diligent, fast, Dipper responded to my phone calls, emails, and texts, throughout the day and even very late at night. Dipper is the only broker that has truly earned my trust. I would absolutely use them again." - Adam E.
"I was in the hunt to find a realtor who could sell my family's property in a short period of time. Sue did just that. I did not want to deal with a long drawn out process. I was most impressed with how very attentive, professional and honest she was at ALL times. She worked diligently. Most important, she was available. Sue answered all of my questions and concerns in great detail. I was very satisfied with my overall experience of the sale beginning day 1, from start to finish. It was not at all overwhelming as I anticipated it could be selling the property. I would highly recommend Sue if you are looking for a realtor who is capable of helping you seal the deal. I would choose Sue again & again." - Nancy L.