Louisa Townsend
---
Louisa Townsend's Listings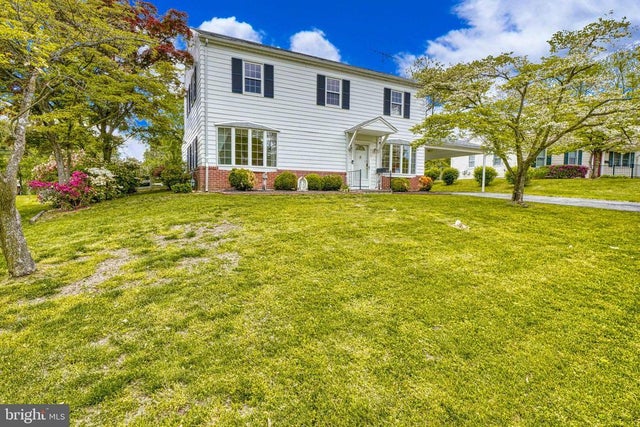 Residential
6 Beds
3 Baths
1,898 SqFt
$350,000
---
Bio
Louisa has been a Realtor for over 20 years. She is an expert in the North Baltimore County region of Maryland. Comfortable and knowledgeable in all areas and price ranges of the county, she is also a luxury home specialist. Louisa specializes in helping her clients through all stages of the buying or selling real estate transaction providing realistic, thorough, and trustworthy information to help you sell your home or find a new one. From the first evaluation of your home, she provides tips, staging consultation, and local vendors to prepare your home for sale. Louisa is a top notch professional.
"Buying or selling a home is one of the largest transactions in the lives of most people. Because of that, it is important that you work with someone you trust, and feel is a market expert with experience and integrity. I measure my success through the satisfaction of my clients and their referrals. I know that your success is my success. I will make the process as pleasurable and stress -free of an experience for you as I possibly can.
As a dedicated full-time Realtor, I know the neighborhoods, schools, marketing conditions, zoning regulations and local economy. I will keep you regularly up to date with new listings and conditions as they impact the market. I love what I do!" and you will too.
Louisa is a native of Pasadena, California and has lived here in Maryland with her three daughters since 1996. Since her first year in business, Louisa has won the "Rookie of the Year" award, and has continually won top producing awards.
---
Testimonials
"Aunt Louisa, thank you so much for being there for us from day one. We came into the process timid and unsure of how the home buying process would work out for us. Without hesitation you took us in like family and were always there for us, with our best interest in mind and one step ahead. For those who are reading this and trying to compare reviews during your realtor search, there is no reason to research your options any further. Louisa will always be kind and true to you and will be tough when it matters most, to ensure you are always put first. We love our new home and now have 'Louisa For a Lifetime.'" -Josh & Allison
"Louisa is an AMAZING REALTOR! She really listened to us even though we changed our mind a lot. She taught us important things to looks for and gave us guidance on how much repairs and improvements might cost. She also gave us her secret list of great vendors who do great work. She was easy and fun to work with, but most importantly she knew how to make OUR OFFER be better than the others so that …
WE GOT THE HOUSE!" -Jess & TY
"We listed with Louisa and were very happy. She was always responsive to our requests and helped guide us through our sale. She was professional and easy to work with."- Gillian and David Lawson Matthew
"Louisa was a joy to work with: Knowledgeable, upbeat, persevering, and creative in both selling our Cockeysville house and helping us buy, and we strongly recommend her to others." – David and Hannah Burling
"Louisa made the process of selling and buying a new home much easier than we thought it would be. She was there to answer any questions that we had. While this was a business transaction for Louisa, we were able to form a personal connection and really felt that she was looking out for our best interests. She never led us wrong once! We would highly recommend her to anyone and we have! "– Justin and Mandy Townsley
"I met Louisa when I was searching for a condo in Hunt Valley back in 2017. She did a wonderful job walking me through the process and was an absolute treat work with. Louisa still answers my random real estate questions, three years later! A++" – Tim J.
"Louisa has been a great help to us for the past several years. When we first found her she not only found us a place to live but she sat down with us and shared her favorite places to eat and shop in the area so we could truly make it our home. She's a great realtor and a wonderful person. Highly recommend!" – Cailtin N.
"Thanks so much for the great job you did aggressively marketing and selling our home. Your positive attitude was invaluable and incredibly helpful. Please us as a referral source!" – Lisa & Bill N.
"THANK YOU so very much for all your help and guidance with our selling and buying process. You explained everything so well and made it all so much easier. We could not have done it without you!" – Lisa & Ryan H.>/p> Kevin H. Lutherville
"I have bought and sold over 14 properties with Louisa. She is very knowledgeable and accurate when calculating the pricing. I could use anyone, but I continue to use Louisa as my Realtor. I trust and value her opinion." – Kevin H.
"Louisa was such a great help in finding us a home! We called her very last minute to assist us in our search and she made herself available at the drop of a hat! Being that we were first time home buyers she made the process very easy for us and made sure we understood all that was going on during the process. She linked us up with a great team to support us along the way! I highly recommend working with Louisa!" – Lara T.
"I had a fantastic experience working with Louisa. She was always willing to make time for me, even with my hectic work schedule. I was very hesitant to make a decision being a first time home buyer, and I probably dragged her around to over 30 different houses in the area before I finally settled on one. Louisa stuck with me the whole time and taught me a ton about what to look for when buying a home. Also had great recommendations for everything from locksmiths to furniture stores. Overall the whole process was great, highly recommended!" – Billy C.