Lorraine Treger
---
Lorraine Treger's Listings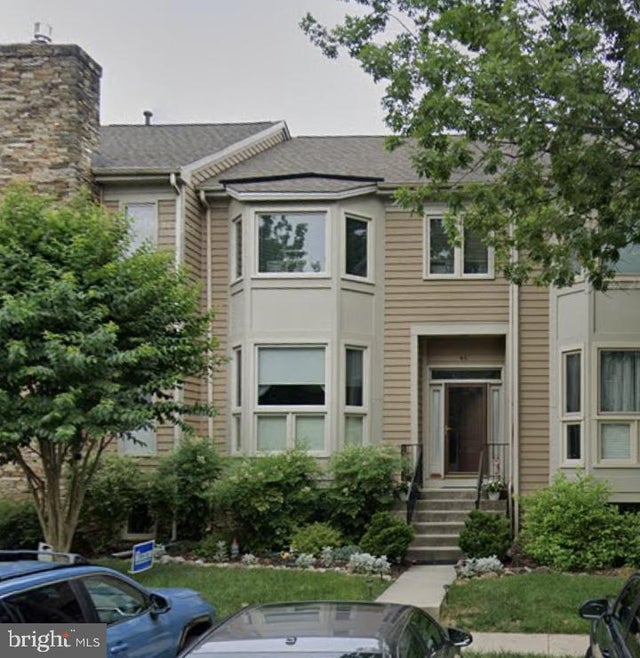 Residential
4 Beds
3 Baths
2,306 SqFt
$440,000
---
Bio
Lorraine is a career REALTOR® who began working with buyers and sellers in 2007. She is passionate about providing her clients the tools they need to get the best price for their homes, offering CMAs (Comparative Market Analysis) and proven suggestions that ensure positive first impressions. She is a skilled negotiator when working with a Buyer's Agent.
Her clients value her professionalism, prompt follow-up, excellent communication skills and attention to detail. Referrals from happy former clients have helped her become a multi-million dollar sales associate.
She has lived Baltimore for over 40 years and knows the communities and market. She is very familiar with Baltimore County including Lutherville, Timonium, Towson, Hampton, Hunt Valley, Sparks, Monkton, Ruxton, Greenspring Valley, Owings Mills, Pikesville, Reisterstown and Baltimore City including Roland Park, Mount Washington, Guilford, Hampden, Locust Point, Federal Hill, Harbor East, Canton, Fells Point, Bolton Hill, Charles Village, Hamilton and Lauraville.
When you are ready to move forward in buying or selling a home, trust Lorraine's knowledge, skill and commitment to get you where you want to go as smoothly as possible. From million dollar estate homes to condos, Lorraine is your best resource for greater Baltimore area real estate.
Education: The American University
Experience: 1998-2006: Recruiter/Headhunter, Profiles Placements
2007-Present: Real Estate Agent specializing in single family homes, townhouses and condos
Personal: Married with two children
Hobbies: Yoga, Travel, Enjoying Nature
http://www.thetregergroup.com/
---
Testimonials
Lorraine was excellent to work with! She was extremely responsive, flexible and took the time to really understand the type of property we needed. Once we were able to hone in on a home Lorraine guided us through the purchasing process with a great level of expertise. We cannot recommend her more highly! — Rhgrieb
In these challenging times with the housing market, my family was lucky to have Lorraine guide us through the selling process. Her insight into the motivation of today's buyers helped us price our home at a level that was an accurate reflection of the market. Moreover, she gave us objective feedback and valuable tips on how to maximize the presentation of our home which resulted in positive comments that our home "shows well." Lorraine is a knowledgeable real estate professional but also a warm and enthusiastic person; we always felt she had our best interests in mind. The fact that our home sold in a short amount of time is a testament to her efforts and for that, we are very appreciative. — R Penafiel
Lorraine is a pleasure to work with. She is dependable, knowledgeable in her field and had suggestions which really helped us out. I highly recommend her to handle your real estate needs. — S. Hankoff
Ms. Lorraine Treger, she is thoroughly an astute and judicious professional with interest and passion to help her clients. She is attentively tolerant and actively eager about providing excellent and exceptional service to her clients. Unlike many real-estate professionals that we met, even after conclusion of the business, Ms. Treger maintains a exceedingly close personal contact with her client, which is immensely resourceful and extremely helpful. We wish her the very best professionally and personally. — D. Demazumder
Lorraine walked us through the entire process of selling my parents' home in a way that was smooth, effective and efficiently used my time. She clearly knows what she is doing. If I had it to do over again, the only thing I would do differently is to call Lorraine Treger sooner! One of her very strong points was responsiveness and excellent communication. This was invaluable through the weeks that we worked together. For me as a seller living over 300 miles away from the house being sold, Lorraine was especially helpful and effective at lining up contractors where needed for repairs to the house. This is where her expertise, contacts, and service rose to the level of amazingly outstanding. I conservatively estimate she indirectly returned to us over 50% of her commission in the form of savings on amounts paid to contractors which she arranged for us. If I include the fact that I did not have to travel to the house to arrange and oversee contractor work, the savings she provided me was far far greater. I cannot say enough positive about the experience of working with Lorraine. I enthusiastically recommend her to others looking to sell a home.— C. Harris
Lorraine is an extremely knowledgeable and patient realtor and helped me navigate the real estate market with my best interests in mind. She was like a personal adviser and went out of her way to research homes that would fit our criteria and budget, prepared comparable market pricing analysis and gave us valuable advice to help me buy a home. She is extremely responsive and thorough. Lorraine was very patient and kept me positive during my search. She also coordinated home inspections, reviewed the findings and provided me with good advice. I recommend Lorraine to anyone who is looking for a full service, personal approach to the home buying process. — J. Guerzon
Lorraine is an excellent Real Estate Agent in that she is energetic, thorough and competent. She will always go "the extra mile" for her clients. She is very knowledgeable and will research important issues if there are questions. She gave me good advice on how to best present my house, and she was very helpful in working through a challenging inspection. In a difficult market, Lorraine was able to sell my house at a good price and in a reasonable period of time. I would definitely recommend Lorraine Concepcion Treger. — A. Kaplan
Lorraine put our home on the market on a Friday and by Sunday night we had multiple offers, most higher than our listing price. When we first decided to sell our home of eighteen years, we were unsure of how to begin. Lorraine walked through our house and gave us a detailed list of what to repair, what to keep and what to remove. She provided names of contractors for us so it was easy to get started. Throughout the process of preparing our home for sale, Lorraine kept in touch, coming by often to help us stay on course and offer encouragement and help. Lorraine always arrived on time, answered calls, emails and texts immediately and was cheerful and upbeat through the entire experience. She is easy to communicate with, personable and very knowledgeable of the market. Lorraine far exceeded our expectations and we highly recommend Lorraine to anyone thinking of selling their home! — C. and J. Prince
Lorraine was an awesome agent for my wife and I. She was reliable, on-time and trustworthy. I would definitely use Lorraine again for either selling or buying. — J. Penafiel
Lorraine was hands down the best realtor I have had. I was on a very short timeline to find a house and within 32 hours we had found the house. Lorraine was by our side throughout the entire process ensuring all of the inspections and closing was handled smoothly. Our house is wonderful and we couldn't be more happy with the area and with the dedication and support Lorraine provided.—J. Jetton
I have worked with Lorraine to purchase and sell a home. She is extremely knowledgeable and went above and beyond for us. I was 8 months pregnant when we started the process of selling our home and Lorraine helped me to stay on top of things. She also offered a helping hand anytime she could. We received multiple offers on our home within a week of it being in the market and we closed on the sale within 6 weeks of the listing date. I highly recommend Lorraine for all of your real estate needs! — K. McClellan