Gary Addington
---
Gary Addington's Listings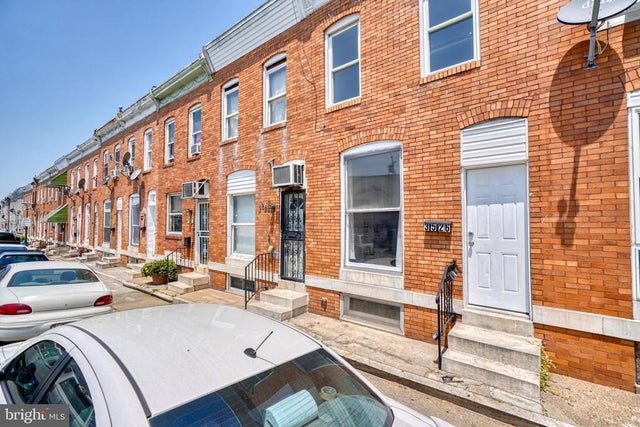 Residential
2 Beds
1 Baths
1,001 SqFt
$110,000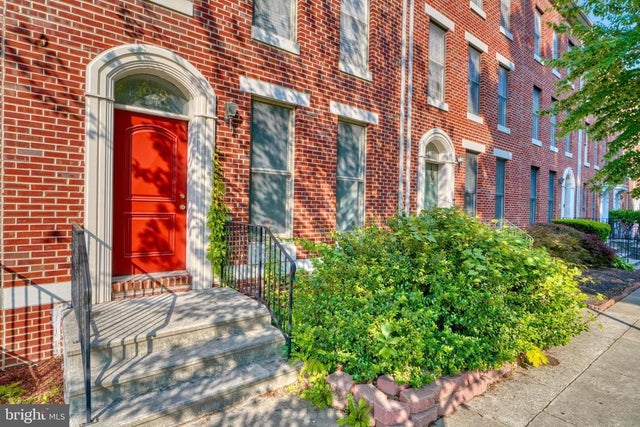 Residential Lease
3 Beds
2.5 Baths
1,864 SqFt
$2,800
---
Bio
Raised in Baltimore and reside in Canton.
I sell all of Baltimore- Baltimore City, Baltimore, Harford, Anne Arundel, Howard, Carroll, Montgomery -counties.
Working with BUYERS and SELLERS!!! Lots of experience.
Graduated with a BS degree-University of Baltimore '94.
I've been selling real estate now for 21 years and have been very successful in assisting hundreds of clients with their real estate needs.
I've rehabbed 10 houses.
Realtor -Buyer Agent- Seller Agent- Foreclosure Agent, Relocation Agent- Short Sale Agent – New Construction
I am an expert in the history of Baltimore homes and neighborhoods and enjoy working and negotiating for clients and sharing my expertise.
I love to run, play squash, golf and travel.
RAVENS fan…..of course.
Christian. Always willing to help out in charity events/church events
Always seeking knowledge.
Ready to assist!!
---
Testimonials
"I wanted to relay the great experience I had with the recent sale of my property. Gary made excellent recommendations on how to ready the property and get it staged for a quick sale, and was great in negotiating the best deal once we had a buyer. All in all a seamless process and I would highly recommend Gary to anyone looking to sell (or buy) a home." - M. Williams
"Great agent, really worked with me to get my house sold. Can not go wrong with Gary. Gary also helped me sort out problems with the buyers and lender." -Tom G.
"Gary is your man. He's extremely well versed and experienced as a realtor. Knows Baltimore (and surrounding areas) market(s) in and out. Not pushy, never complains, and truthfully listens to what you want/need. Has a ton of contacts to put you in good hands for the shopable vendors. Professional until the very last step of the way. I highly recommend using Gary and Cummings & Co." -Leilani H.
"Gary provided great service and is well informed of the market. He was able to close the deal on a highly sought after property in the Columbia area and was patient with my search to ensure I found the perfect house. -Liza M.
Three houses under contract in three weeks. One under contract before it was listed. Need I say more? Well, I will. Gary is extremely knowledgeable about the real estate market in the city. I called him because he had sold another house in my block for an excellent price. He did an even better job for me. I owned three houses in the block and he did a great job on all of them. Very good advice regarding pricing and help with the negotiations. EXTREMELY responsive. Just call him. Stop fooling around. You found the guy!" -Skip C.
"Gary was the best realtor we could have asked for as first-time home buyers! He was super patient with us - we looked at houses with him for probably 2 years...thanks Gary! He was extremely knowledgeable about the home buying process in Baltimore, how to navigate our grant programs, and in helping us make our offer. Gary even had all the connections we needed for our title and mortgage. He was always quick to reply to emails, flexible with times we could look at houses (which was usually an evening or weekend), and we really grew to feel like friends with Gary! We felt very cared for by Gary and I would highly recommend him to anyone looking to purchase a home." -Audrey V.
"Gary was incredibly helpful throughout the entire process. I messed up plenty of things throughout the process and Gary handled it like a pro. I highly recommend working with him." -Ryan C.
"We can't thank Gary enough for all the hard work, dedication and the time he spent in buying our house. He has done a great job. We liked his professional work, immediate responses and knowledge of the local real estate. He offered excellent advice, answered every question with very helpful information that definitely showed his expertise in real estate. We can highly recommend him to anyone seeking a truly professional Realtor. He is the greatest! We were lucky to have him as a realtor." -Cindy W.